Fcommerce - Ecommerce Business Billing System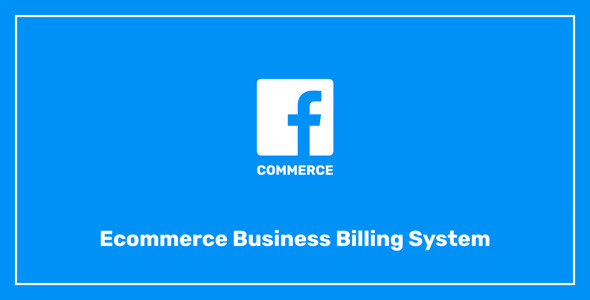 Fcommerce is a complete Billing system for E-commerce Business. Now-a-Days Ecommerce become so popular and a lots of people involve on it, a lots of people only doing Fcommerce and making sales on different Social Media. Almost all of them needs a Billing system to calculate gain or loss of there businss, shipping, customer data and others. this script "Fcommerce" is a solution for overall ecommerce business. Fcommerce is a powerfull billing management system for ecommerce business included: customer datan phone number, address, shipping details, courier information, A-Z transaction report, stock information and more you need to run …..




Key Features Overview:
Secure Admin Panel
Product Management
Add New Product
Manage Product
Customer Management
Supplier Management
Sale/Order Management
Create Invoice
Manage Due
Manage Orders
Return Orders Log
Exchange Orders Log
Cancel Orders Log
Delivery / Courier Management
Manage Courier Company
Pending Delivery Log
Complete Delivery Log
Expense Management
Create Expense
Expense Reports
Total A-Z Reports
Marketing Tools
Email Marketing
SMS Marketing
Module Settings
General Settings
Logo & favicon
Email Setting
Sms Setting
Contact Setting
Included:
Provide excellent support with a fast response rate.
Fix any bugs or broken content.
Help get you setup and installed!
Answer any questions you may have.
Secure Database that uses prepared statements so no SQL Injection!
Protects against CSRF attacks!
HTML Filter to protect against XSS attacks!
Built using the latest LARAVEL Framework Version 5.6 .
Passwords are encrypted By bcrypt encryption.
Demo Access:
Admin Access:
http://preview.thesoftking.com/thesoftking/fcommerce/
Admin Login: Username: admin || Password: admin
Support Facility:
Please send us your product presale query, after sales developer support request, customization project and any other queries to our dedicated support:
[email protected]
2 Sales
First release

26th October 2018

Last update

06th April 2020

Compatible Browsers

IE6,IE7,IE8,IE9,IE10,IE11,Firefox,Safari,Opera,Chrome,Edge,

Software Version

PHP 7.x,MySQL 5.x,

Demo URL

http://preview.thesoftking.com/thesoftking/fcommerce

High Resolution

Yes

Software Framework

Laravel,

Files Included

JavaScript JS,HTML,CSS,PHP,SQL,

Video Preview Resolution

Tags