ICOmap - ICO Listing Platform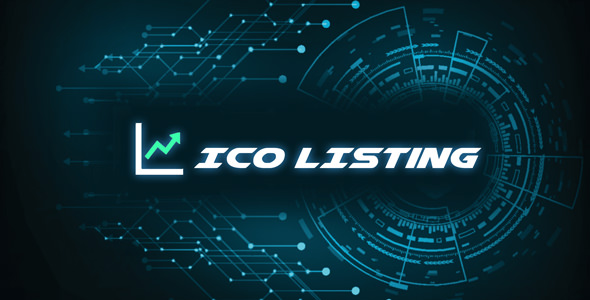 ICOmap is a ICO Listing and monitor platform. Here we included Upcoming, Ongoing and Complete ICO Listing. Easy to Manageable, Fully Responsive, Fully Dynamic Script Included News, Facebook Comments Facility, Social Share Facility, New ICO Alert, Advertisment and others. Its made with PHP Laravel. Now its easy to Run you own ICO Listing platform within just five minutes….




Key Features:
⚝ Fully Responsive Design.
⚝ Upcoming ICO Listing.
⚝ Complete ICO Listing.
⚝ Ongoing ICO Listing.
⚝ In-Details ICO Information.
⚝ Featured ICO.
⚝ ICO Related News.
⚝ Free ICO Alert.
⚝ Easy to Submit New ICO.
⚝ Secure Admin Dashboard.
⚝ Crypto Settings.
⚝ Manage Crypto Currency.
⚝ CryptoCurrency List.
⚝ New ICO Request.
⚝ General Settings.
⚝ Email Settings.
⚝ Facebook Comment Facility.
⚝ News Settings.
⚝ Promotion Settings.
⚝ Contact Settings.
⚝ Footer Text Setup.
⚝ Advertisement Settings.
⚝ Subscribers Management.
⚝ And More…..


Demo Access:
Frontend:
http://rifat636.thesoftking.com/icomap/
Admin Access:
http://rifat636.thesoftking.com/icomap/admin/
Admin Username: admin || Password: admin
Support Facility:
Please send us your product presale query, after sales developer support request, customization project and any other queries to our dedicated support:
[email protected]
26 Sales
First release

13th March 2018

Last update

06th April 2020

Compatible Browsers

IE10,IE11,Firefox,Safari,Opera,Chrome,Edge,

Software Version

PHP 7.x,MySQL 5.x,

Demo URL

http://rifat636.thesoftking.com/icomap/

High Resolution

Yes

Software Framework

Laravel,

Files Included

JavaScript JS,HTML,CSS,PHP,SQL,

Video Preview Resolution

Tags