Lending - Bitcoin Lending Platform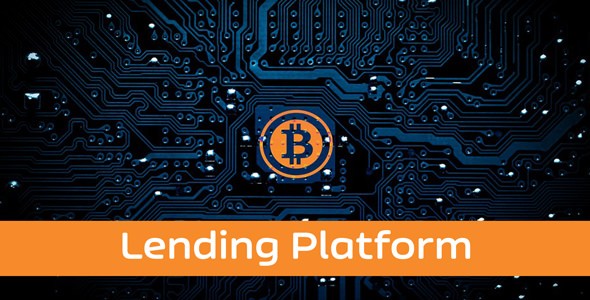 Bitcoin Lending Platform is an CryptoCurrency Based Lending system developed with PHP Laravel. As same as others lending platform its support lending / Investment, Investors Receive Return within time to time as admin set on system. system is totaly dynamic and responsive. 100% risk free script, has affiliation system, easy to share on social media, referal commision, A to Z Logs, easy to deposit via Coinpayments, Easy to withdraw and more.


User Fetures:
☵ Responsive One Page Website.
☵ TRANSACTIONS Proof.
☵ Total Statistics.
☵ Easy to Registration.
☵ Referal System Available.
☵ Unique User Dashboard.
☵ Easy to DEPOSIT.
☵ Deposit Logs.
☵ Easy to WITHDRAW.
☵ Withdraw Logs.
☵ OneClick LENDING.
☵ LENDINGS Information.
☵ Total TRANSACTIONS.
☵ RETUNR LOG.
☵ REFERENCE LOG.
☵ PASSWORD Settings.
☵ SECURITY Settings.
☵ SUPPORT Two Factor AUTHENTICATOR.
☵ OTP & More….


Admin Fetures:
☵ Users Management.
☵ Users Transactions Management.
☵ Broadcast Email Management.
☵ Banned Users Management.
☵ Lending Log.
☵ Lending Package Management.
☵ Deposit Requests Management.
☵ Deposit Log.
☵ Deposit Method Management.
☵ Withdraw Requests Management.
☵ Withdraw Log.
☵ General Settings Management.
☵ Logo and Icon Management.
☵ Interface Content Management.
☵ Sliders Settings.
☵ Services Settings.
☵ Statistics Settings.
☵ Testimonial Settings.
☵ Payment method Settings.
☵ EMAIL VERIFICATION.
☵ SMS VERIFICATION.
☵ EMAIL NOTIFICATION.
☵ SMS NOTIFICATION.
☵ Multiple Templates Color.


Script Comes With:
Excellent support with a fast response rate.
Fix any bugs or broken content.
Help get you setup and installed!
Secure Database that uses prepared statements so no SQL Injection!
Protects against CSRF attacks!
HTML Filter to protect against XSS attacks!
Built using the latest Strong LARAVEL Framework.
Passwords are encrypted By bcrypt encryption.
You should need GMP Extension to run it.
Demo Access:
Frontend:
http://lab.thesoftking.com/lending/
Admin Access:
http://lab.thesoftking.com/lending/admin
Admin Login: Username: admin || Password: admin
Support Facility:
Please send us your product presale query, after sales developer support request, customization project and any other queries to our dedicated support:
[email protected]
111 Sales
First release

13th January 2018

Last update

06th April 2020

Compatible Browsers

IE6,IE7,IE8,IE9,IE10,IE11,Firefox,Safari,Opera,Chrome,Edge,

Software Version

PHP 7.x,MySQL 5.x,

Demo URL

http://lab.thesoftking.com/lending/

High Resolution

Yes

Software Framework

Laravel,

Files Included

JavaScript JS,HTML,CSS,PHP,SQL,

Video Preview Resolution

Tags