MicroJob - Micro Job Freelancing Platform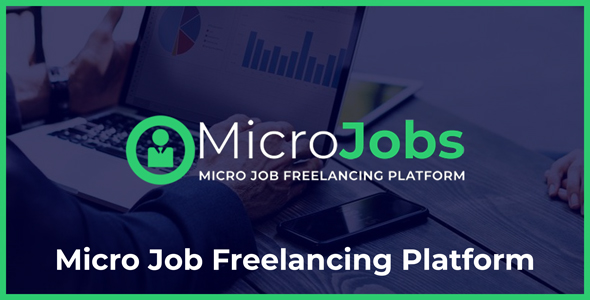 MicroJob is an innovative online platform that connects Employers and Workers from around the world. Our unique system guarantees Employers that a task paid is a task successfully done, while Workers that successfully complete a job get paid. MicroJob gives businesses and developers access to an on-demand scalable workforce. Workers can work at home and make Money. its Built to be beautiful, fast and powerful. its comes with a one-click installer that's help to install our system within 5 minutes without any technical knowledge. We also offer FREE installation facility to those people who have Cpanel Based Hosting. so, if you are a non-technical person then don't worry, we are here to assist you.




User Features:
⚟ Cross Browser Optimized Website.
⚟ Informative Index.
⚟ Multi-Language Facility.
⚟ Latest Job & Freelancer Section.
⚟ Social Link Enable.
⚟ Easy Login / Registration.
⚟ Statistic Based User Dashboard.
⚟ All Available Job.
⚟ Complete Jobs.
⚟ Campaign Creation Facility.
⚟ Pending Job Review Facility.
⚟ Approved / Denny Facility.
⚟ 20+ Automated Deposit Method.
⚟ Complete Deposit History.
⚟ Easy to Withdrawal Income.
⚟ Withdraw History.
⚟ Profile Management.
⚟ And More…..


Admin Features:
⚟ Secure Admin Dashboard.
⚟ Campaigns Category Management.
⚟ Campaigns Management.
⚟ Campaigns Charge Management.
⚟ Campaigns Log.
⚟ Withdraw System Management.
⚟ Withdraw Methods Management.
⚟ Withdraw Requests Management.
⚟ Withdraw Log.
⚟ Member Management.
⚟ Announcement Management.
⚟ Deposits Management.
⚟ Gateways Management.
⚟ Deposit History.
⚟ FrontEnd Management.
⚟ Contact Management.
⚟ Social Settings.
⚟ Term Settings.
⚟ Policy Settings.
⚟ Faq Setting.
⚟ Login + Signup Management.
⚟ Footer Management.
⚟ Language Manager.
⚟ Advertisement Management.
⚟ General Settings.
⚟ Basic Settings.
⚟ Email Settings.
⚟ SMS Settings.
⚟ And More…..


Script Comes With:
Excellent support with a fast response rate.
Fix any bugs or broken content.
Help get you setup and installed!
Secure Database that uses prepared statements so no SQL Injection!
Protects against CSRF attacks!
HTML Filter to protect against XSS attacks!
Built using the latest Strong LARAVEL Framework.
Passwords are encrypted By bcrypt encryption.
We Offer FREE Installation Service for Cpanel Based Hosting Only.
No Refund If Item has been Downloaded.
Demo Access:
Frontend:
http://lab.thesoftking.com/microjobs/
Admin Access:
http://lab.thesoftking.com/microjobs/admin
Admin Login: Username: admin || Password: admin
Support Facility:
Please send us your product presale query, after sales developer support request, customization project and any other queries to our dedicated support:
[email protected]
28 Sales
First release

07th September 2019

Last update

06th April 2020

Compatible Browsers

IE6,IE7,IE8,IE9,IE10,IE11,Firefox,Safari,Opera,Chrome,Edge,

Software Version

PHP 7.x,MySQL 5.x,

Demo URL

http://lab.thesoftking.com/microjobs/

High Resolution

Yes

Software Framework

Laravel,

Files Included

JavaScript JS,HTML,CSS,PHP,SQL,

Tags