Pharma - Pharmacy Billing Management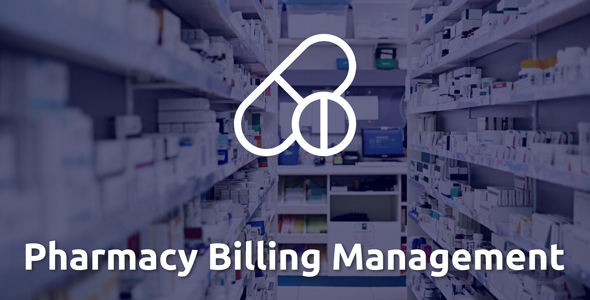 Pharma is a complete Pharmacy and Medicine shop Billing management system developed with PHP Laravel. pharma offer the most convenient way of dispensing medicines to customers. Pharma comes with strong billing system with salesman and admin access, No more queuing in front of medical shops and no more missed deliveries.




Admin Features:

Secure admin login.


Supplier Management.


Medicine Category.


Manage Medicine.


Total Report.


Sales log.


Purchased log.


Payment log.


Menage Salesman.


Noticeboard.


General Setting.


Salesman Features:

unique Salesman Dashboard.


Add Stock.


Medicine List.


Pay to Supplier.


Supplier List.


Report.


Sales log.


Purchased log.


Payment log.


Noticeboard.


Script Comes With:
Excellent support with a fast response rate.
Fix any bugs or broken content.
Help get you setup and installed!
Secure Database that uses prepared statements so no SQL Injection!
Protects against CSRF attacks!
HTML Filter to protect against XSS attacks!
Built using the latest Strong LARAVEL Framework.
Passwords are encrypted By bcrypt encryption.
Demo Access:
Access:
http://ideal.thesoftking.com/pharma/
Admin Login: Username: admin || Password: admin
Support Facility:
Please send us your product presale query, after sales developer support request, customization project and any other queries to our dedicated support:
[email protected]
4 Sales
First release

01st March 2019

Last update

06th April 2020

Compatible Browsers

IE6,IE7,IE8,IE9,IE10,IE11,Firefox,Safari,Opera,Chrome,Edge,

Software Version

PHP 7.x,MySQL 5.x,

Demo URL

http://ideal.thesoftking.com/pharma

High Resolution

Yes

Software Framework

Laravel,

Files Included

JavaScript JS,HTML,CSS,PHP,SQL,

Video Preview Resolution

Tags